A collection of witty and humorous satirical poems about politics and politicians, which is also a carefully crafted literary parody.
You can buy it from Amazon here or direct from Rhododendron Publishing here.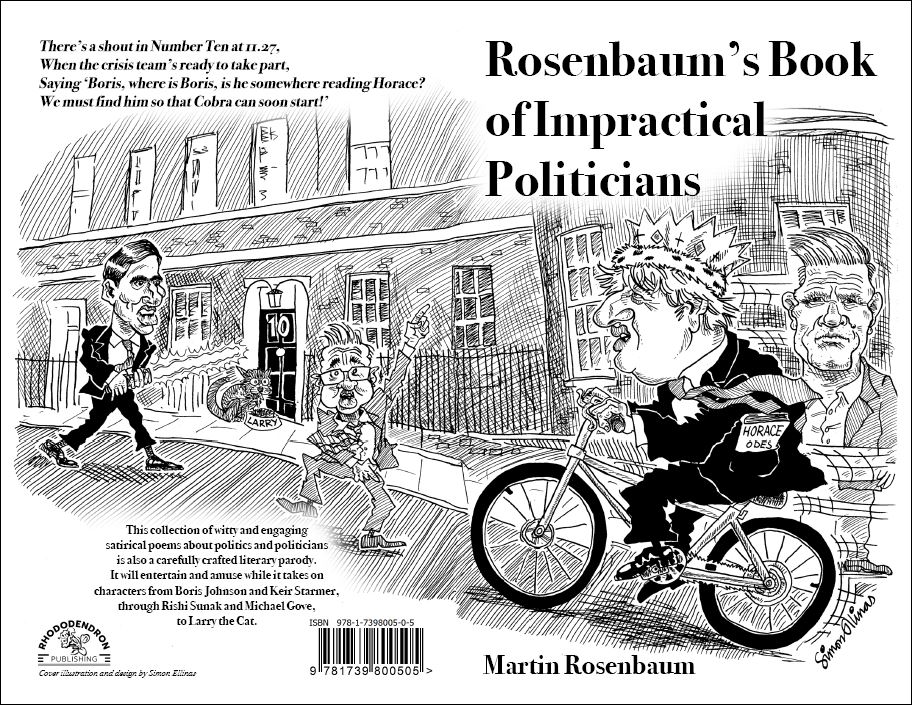 And for a taster here's the opening poem:
The book, a pastiche of TS Eliot's Old Possum's Book of Practical Cats, also features Keir Starmer as The Old Gumbie Cat, Dominic Cummings as Macavity, and so on, through a wide range of current political characters, to not least Larry the Cat as Cat Morgan.