Available now … Freedom of Information: A practical guidebook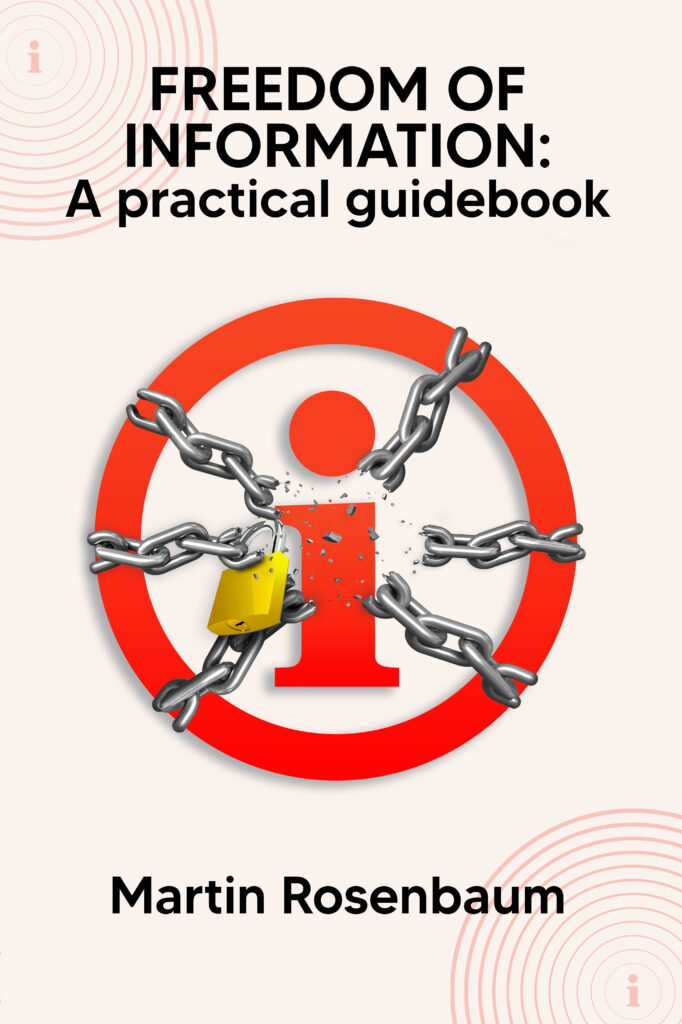 Available from Amazon here or direct via Rhododendron Publishing here.
• A thorough and accessible account of how to use the Freedom of Information Act and other access laws
• An essential practical guide for anyone who wants to obtain information from public authorities
• Clear and comprehensive explanations of your rights and how the system operates in practice, including for central government, local councils and public services
• Full of tested and detailed advice for all stages of the process, from writing effective FOI requests to understanding the exemptions and challenging refusals to supply information
• Describes a wide range of techniques and tactics for using FOI productively, based on extensive practical experience
• Includes templates for requests and sections on specific rules for environmental information, personal data and Scotland
This book will be a highly valuable resource for journalists, researchers, campaigners, charities, lawyers, businesses, academics and concerned citizens – or anyone else who wants to be better informed about the activities of government, councils and the public sector.
Rosenbaum's Book of Impractical Politicians
A collection of witty and humorous satirical poems about politics and politicians, which is also a carefully crafted literary parody.
You can buy it from Amazon here or direct via Rhododendron Publishing here.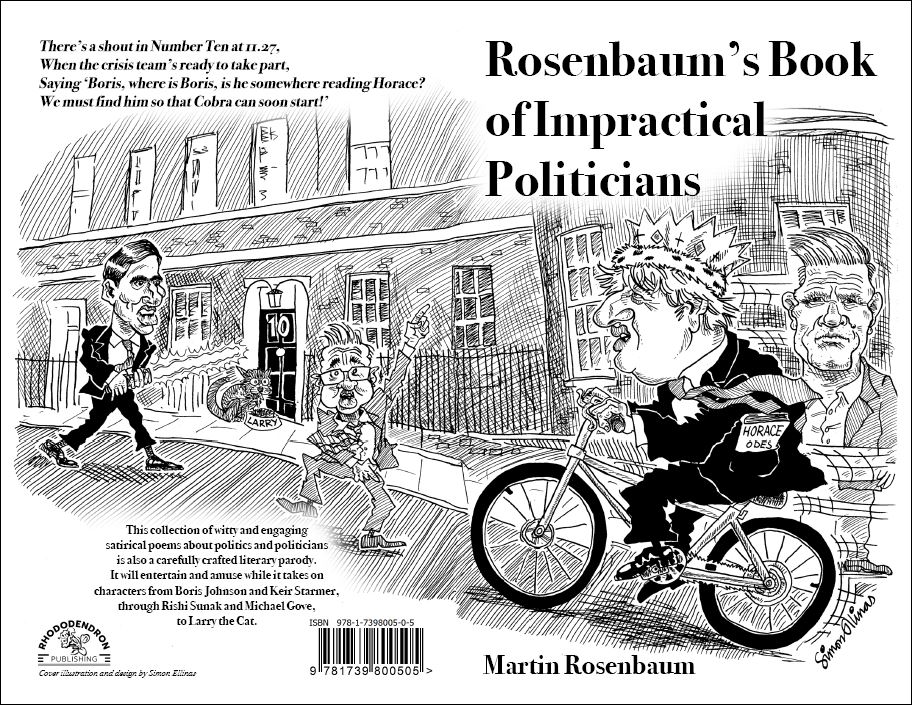 The book, a pastiche of TS Eliot's Old Possum's Book of Practical Cats, also features Keir Starmer as The Old Gumbie Cat, Dominic Cummings as Macavity, and so on, through a wide range of current political characters, to not least Larry the Cat as Cat Morgan.